Winter Special- Most useful spices in winter season
Winter Special- Most useful spices in winter season
img src-shopify
Winter Special- Most useful spices in winter season  The cold has come and it has come as well as the time for warming yourself. Often the victims of the cold become older and the children are easily. We also need to take care of us with them. To avoid cold, we must keep our body in both ways both inside and outside. To avoid cold from the outer side, we use hot clothes, socks, scarves. However, to stay warm from the inside, we should take some special items so that our body remains warm from inside and can tolerate the cold.
Winter Special- Most useful spices in winter season  According to Ayurveda, we can keep ourselves healthy and warm by using many common household spices. Let's know about spices that make us hot and healthy in winter.
img src-gstatic
Ginger- Ginger is the one of the best spice in the planet and many of us use it very well. We generally used its root part. It is very good for digestion and reduce nausea and help fight cold. This is very helpful in morning sickness. It's very effective to cure Induced muscle pain. It has medicinal properties and powerful antioxidant effects and can reduce joint pain. Ginger is also good in menstrual pain, high cholesterol, Alzheimer and any infection.
How to use- Ginger is mostly used in tea at winters. You can use it in curries, soup, stir fries and with fish too.
img src-primalherb
Black Pepper- Black pepper is really black gold and the king of spices. It is very powerful spice. Its oil is used to quit smoking. It is full of antioxidant and effective in diabetes, hypertension. Its smell is a great way to stimulating the reflexes in the body that causes you to swallow. It contain  bacteria fighting properties. This is most used spice in Chinese food too. It is also good to weight loss and digestion.
How to use- In winter season you can add black pepper in your tea , vegetables, soup, salad and snacks.
img src-jjspices
Cinnamon- Cinnamon is very delicious spice. it has loving fragrance too. It has powerful medicinal properties and effective to boost metabolism. It is loaded with antioxidants and it is a natural food preservative. Uses of cinnamon can cut the risks of heart diseases because it increases good cholesterol level in our body. It improves insulin sensitivity which is good for diabetics. Cinnamon helps fight bacterial and fungal infections.
How to use- In winter season you can use it by adding it into coffee, oatmeal, pancakes, fruits, ice cream and toast.
Winter Special- Most useful spices in winter season
img src-ndtvimg
Cardamom- It is a sweet flavored spice which is mostly used in sweets. It is helpful in high blood pressure and it is full of antioxidants. Its compound may help fight cancer cells. It is anti inflammation. It can cure ulcers and digestive problems. Its extracts are effective in fighting bacteria and cavities. It improves breathing. It is good to lower blood sugar too.
How to use-we can easily eat it with ice cream, whipped cream and desserts. We can directly eat it after meal too. This is the best mouth freshener.
img src-gstatic
Read also- How can we loose our weight easily?
Red Chili- They are primarily used as spices and usually eaten cooked, dried or powdered. This is rich in various vitamins loke C, B6, K1, A and potassium, copper. It is not only helpful to make spicy our food but useful in pain relief and weight loss. It's a popular spice but we should use it with care because it can create burning sensation.
How to use- In winter season everyone like spicy food. We eat it in vegetables,  soups and all types of chicken.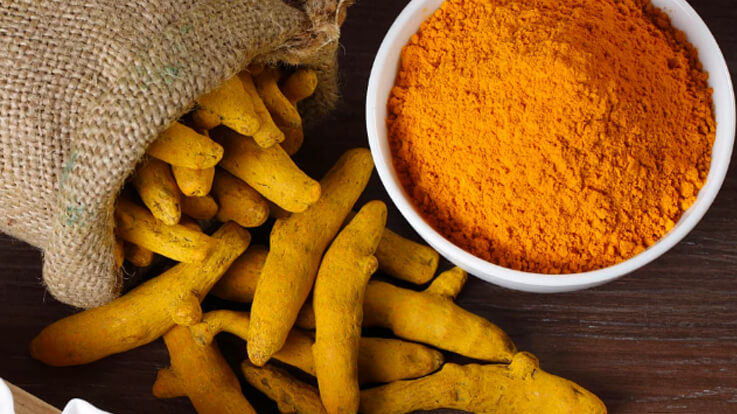 img src-parentune
Turmeric- This spice gives yellow color in curry. It is a medicinal herb contains inflammatory compound. It increases antioxidant capacity of the body. They may be effective in delaying many brain diseases. It may help reverse many steps in the heart diseases process. This is useful for preventing cancer and Alzheimer too. It is very useful in arthritis and age related chronic diseases.
How to use- Turmeric is very useful in winter season. Very effective with a glass of warm milk. Other then we use it in vegetables, rice, soups and eggs.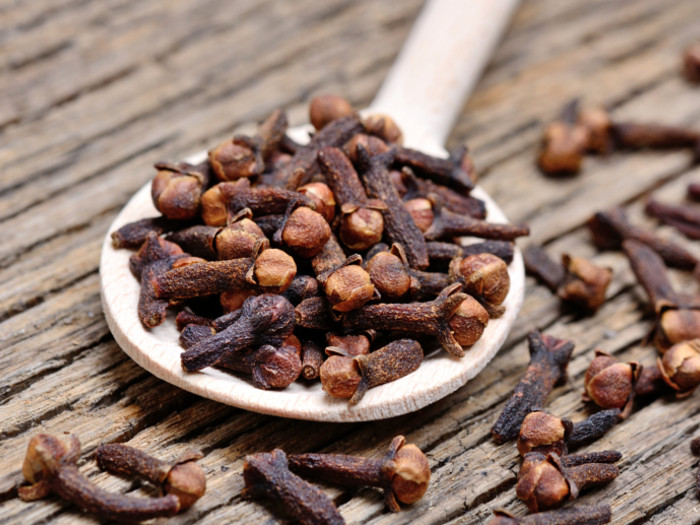 img src-organicfacts
Clove- They have sweet, aromatic flavor and well known for their potent medicinal properties. It contains fiber, vitamins and minerals and plenty of antioxidants. They can help to protect against cancer. It has antimicrobial properties too. Cloves are good for liver, blood sugar and bone health.
How to use- Generally clove are chewed directly. We can use it in curry, soup and some desserts too like sweet rice. It makes boil water more tasty.
img src-healthmania
Figs- They are tasty and nutritious too. It has vitamin A, B, C, K, minerals and fiber. It improves insulin sensitivity and able to remove warts.  Figs are used to treat skin issues such as eczema and psoriasis.
How to use- Boil your milk with it and drink. That is the best way to use it in winters. You can also use it in sweets like bafi and halwa. It is also used in juice, salad and jam.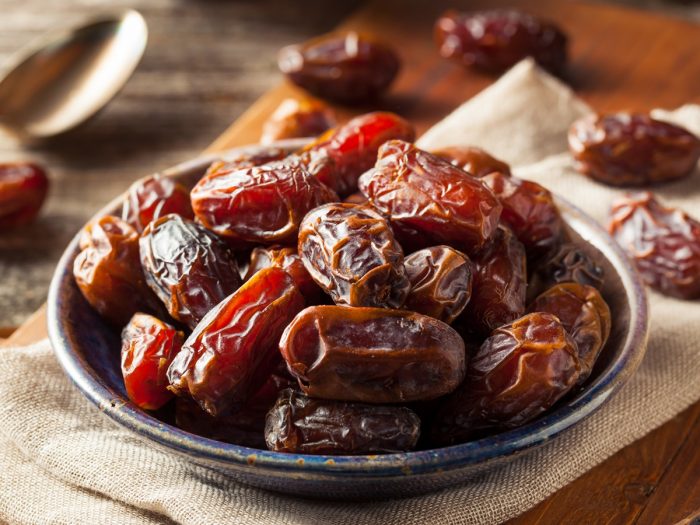 img src-organicfacts
Dates- Dates are chewy with a sweet flavor. They are also high in some important nutrients. It has mainly calories, carbs, fiber and high antioxidants. Eating dates may help improve brain function. It is a super food for a pregnant woman because it promote natural labor. It is a natural sweetener and good for bone health.
How to use- It is good to consumed it with boiled milk. Other then we can add it with oatmeal, salad, smoothie and desserts.
I hope after read this you will enjoy your winter vacation with warmness of spices.