Look beautiful on Navaratri Festival. Skin, Hairs, Eyes and nails caring tips for Navaratri.
Skin, Hairs, Eyes and nails caring tips for Navaratri Festival.
img src-cityshor
Hello friends, At the time of the Ganesh Chaturthi  festival you would have eaten plenty of ladoos with fun.  But the real fun and enjoyment we get from Navaratri festival.  According to ladies and girls , festival means party time to enjoy tasty food and timing to shoe make up and styling.
Skin, Hairs, Eyes and nails caring tips for Navaratri Festival
specially we really known this festival for lots of fun and not only 1 or 2 days but for 9 days continuously. In these 9 days girls and ladies give their best performance in every aspect. Either it is tasty snacks or dancing, they take part in every field with a great zeal. When they give the best in their beauty and style then nothing is best other than it. Today I'll share with you some beauty tips that how you can prepare yourself in Navaratri.
Nails care-
First of all I want to start with your nails. Generally nails are our body part which we either neglect or think about them in last moment. At last moment we just see our nails, cut them in shape and colour it. Is it right? No, we should care our nails regularly if we want healthy and bright nails. No make over is complete without beautiful nails. So let's read how we can make our nails healthy and beautiful on the Navaratri occasion.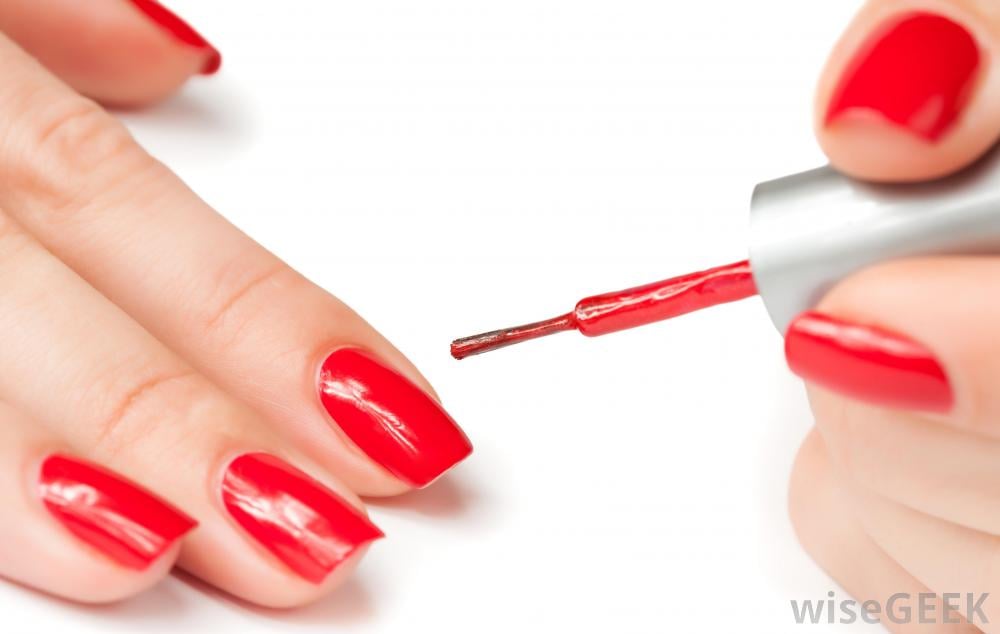 img src-proprofs
Before the special day-
Look at your nails. If it is very soft or very brittle, it may be  deficiency of vitamin A and C. So take plenty of citrus fruits, carrots and leafy green vegetables.
If you work in water for long time, use rubber gloves.
After bath when you apply moisturizer on your skin, don't forget about your nails. Nails need it too.
Drink sufficient water (8- 10 glass) in a day. It hydrate your skin and nails too.
You may use Olive oil too for nails strengthening.
On the special day-
Remove your old nail polish (if you have) with remover and rinse immediately otherwise nails will become dry.
Soak nail with warm water to soften cuticles. Now gently push back cuticles. This will show your nail long and clean.
Cut your nails and shape them with a filer.
Apply a base coat containing keratin then apply two thin coats of colour, bottom to tip. Allow to dry.
If your nails are not healthy to do this then you may use artificial nails to attend the party.
Look beautiful on Navaratri Festival. Skin, Hairs, Eyes and nails caring tips for Navaratri.
Eye care-
Eyes are the most beautiful part of our face. without it we can't see any beauty. When we apply Navaratri make up we definitely give importance to our eyes. But caring of our eyes is also important. When we work at a long time we take break but we don't think about it this is applicable  for our eyes too. We continuously read books, watch TV , mobile and computer and it's result we can see in our eyes. In short I just wanna saythat make your eyes beautiful but healthy too.
img src-dmcdn
Before the special day-
To refresh your eyes use cucumber slices. Put the slices daily for 2 minutes on your eyes.
If You have dark circles then use raw potato. Grate a potato and put on your eyes. This eye pack is good for dark circles.
Massage your eyes with coconut oil in outward direction.
Check your eyes properly and use glasses if you needed.
Remember- Early to bed and early to rise, Makes a man healthy, wealthy and wise.
On the special day-
Before eye makeup , look at your eye brows and set them first.
If you are a makeup expert then give different  look to your eyes but if you are not, don't do any experiment. Just use simple eyeliner, kajal and eye shadow. It will be sufficient.
If you want classy look then apply any dark eye liner. Apply eyeliner at last in eye makeup.
For some stylish look use contrast colour for eye makeup. You can use glitters, colored kajal and colored eye liner.
If you are a pro then a smoky look will look gorgeous on party.
Look beautiful on Navaratri Festival. Skin, Hairs, Eyes and nails caring tips for Navaratri.
Skin care –
The most important thing in our beauty is our skin. A flawless skin can win many hearts. If you want a spotless, clean, soft and smooth skin then it is not so easy. To achieve a clear and healthy skin  is a long process.By makeup you can cover it but can't get a healthy skin. A bloomed a charming skin is all we want but it is true- no pan, no gain. If you want flawless and beautiful skin naturally do these things-
Also read – Papaya  The best fruit for our skin
img src-youtube
Before the special day-
Stay hydrate. Drink 8-10 glass of water in a day. It reduces chances of pimples. By water (sweat) toxins come out from skin.
Protect your skin from direct sun rays. Use a hat or scarf. Use sunscreen on your skin when you go out.
Work according to your skin type. Like dry skin needs creamy nourishment and oily skin needs lots of water.
Don't forget to moisturize your skin. After bath and when you wash your face apply moisturizer.
Treat your skin according to weather. In summer use cold water and in winter use warm water.
On the special day-
Use foundation of your skin colour on your face and neck evenly.
To hide pimples and spots use concealer.
Think about situation and then do makeup. For example  if you have to dance , do powder based makeup not so creamy. It may be spread by sweat.
use waterproof kajal and maskara.
If you use heavy jewelry and colourful dress then do light makeup.
Hair care –
The most attractive part of our body is hair. Women try different types of hair style. Medium, shot or long all type of hairs looks nice if you manage them properly. If you have a proper routine of hair caring, naturally it will work. Long hairs look more beautiful but want more time for caring than short hairs. In Navaratri occasion all short haired girls miss their long hairs because long hair gives a traditional look and liked in festive season.
Also read – Look beautiful with hair coloring Hair color facts and method
img src-youtube
Before the special day-
Massage your scalp with oil. It will make your hair soft, silky and strong.
If your hairs are rough than use some hair pack. After 2 or 3 times you will see good result by hair pack.
If you have dandruff then think about it's causes. Use oil in hair and take nutritious food.
If you have split end hairs, trim them regularly. Most of your hair become normal.
Don't let your hairs so dirty. Wash them frequently.
On the special day-
According to hair choose hair style. In long hairs you can make breads. Medium hairs are looking good without any style. You can managed them by bun too.
If you want to do hair coloring, do this before one day only.
Any type of hair cut also looking good on one day before.
For party you can try hair extension or wig too.
You should try some different looks too. Like if you have curly hairs , straight them.
I hope you will enjoy this Navaratri with great joy and follow these Navaratri makeup tips.
Happy and Beautiful Navaratri.